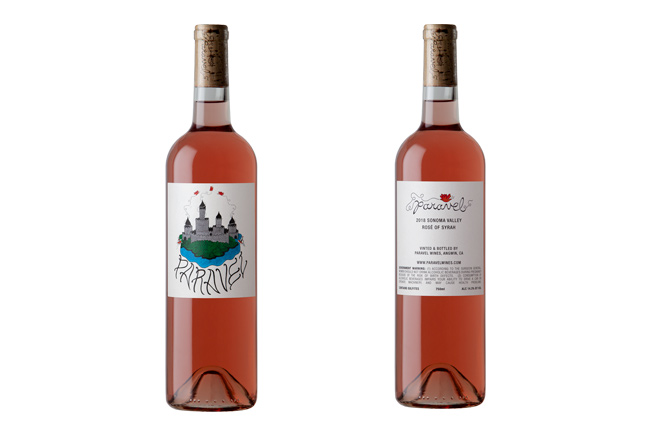 2020 Sonoma Valley Rosé of Syrah
Brambled raspberry, cherry juice and vanilla entice, with butter cookie icing and lime zest. A thirst-quenching, complex entry of shaved raspberry ice and passion fruit seamlessly glide to a mandarin orange juice finish.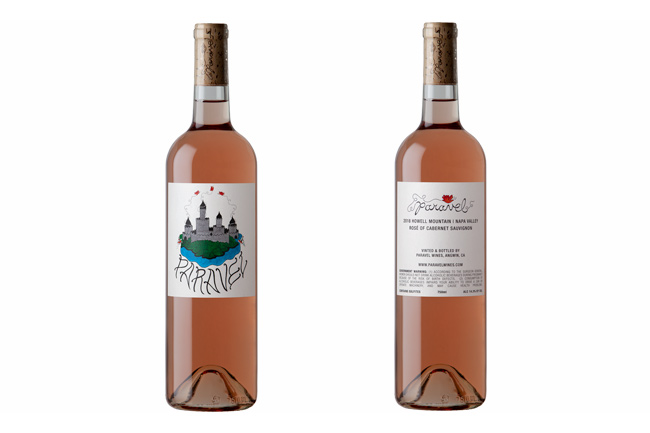 2020 Howell Mountain Rosé of Cabernet Sauvignon
Bright cherry cotton candy nose with fresh ginger and crushed stone. Succulent strawberry lemonade on the entry with ripe guava and papaya nectar to the finish.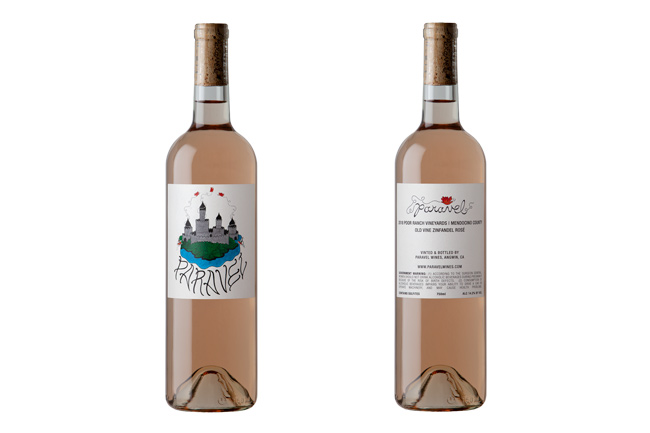 2020 Mendocino Poor Ranch Vineyards Rosé of Old Vine Zinfandel
Orange cream candy & fresh ripe cantaloupe with hints of ruby red grapefruit, cinnamon and apricot. A sumptuous peach entry, frothy orange Julius mid-palate to a clean silk honeydew finish.
2020 Howell Mountain Estate Rosé of Petite Sirah "THE ARBITER"
Another pre-dawn family pick, another vintage exploding with flavor! Rich and ripe exotic guava, brilliant starfruit and wild strawberry, with hints of crushed grape candy. Full-bodied entry with extremely integrated mid-palate. A tangerine and honeycrisp apple finish finish leaves you thirsty for another sip!
Howell Mountain Proprietary Red Wine IV
The "Prop Red" has now become an integral part of our program with continued focus on Howell Mountain quality at a ridiculous price. Oppulent blackberry and black cherry with layered milk chocolate, cocoa nib, leather and notes of cinnamon, cedar, and nutmeg. A gobsmacking velvet ganache entry with luscious wild strawberry, caramel and a long lasting cherry vanilla finish.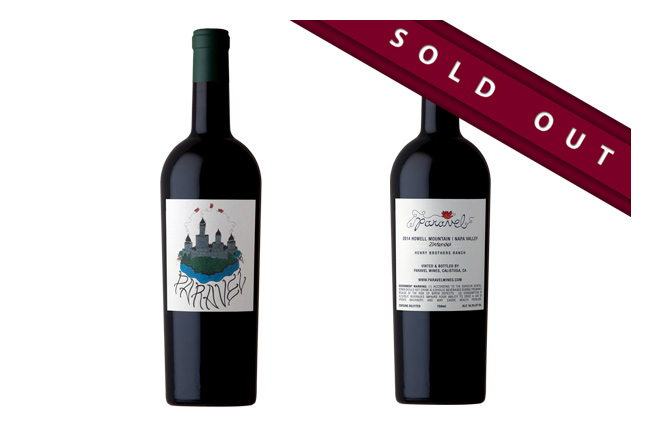 2019 Howell Mountain Zinfandel
May we introduce the newest member to the Paravel family of wines? After many years of pursuing this 2,300 ft elevation vineyard, we are pleased to announce the arrival of this inaugural vintage. Rhubarb pie, strawberry and vanilla bean, with fresh and preserved fig, plum, and pop tarts. Blackberry entry, raspberry gelato with hints of cherry bark, sassafras, and clove. Only 38 Cases produced, first come-first served.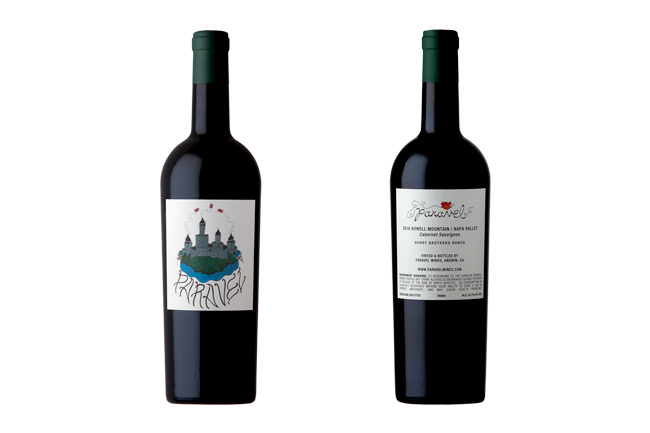 2019 Howell Mountain Henry Brothers Ranch Cabernet Sauvignon
A wine for the ages. Watermelon candy, cherry juice, dark chocolate espresso bean, fresh rose and strawberry sauce with hints of mocha, cedar and wildflower. A smooth, lush entry of deep dark chocolate, blackberry and cappuccino to an indelibly full mid-palate and filling finish of black cherry and spice.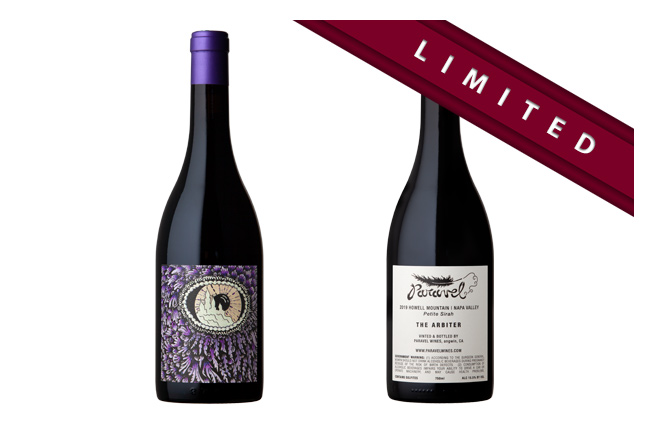 2019 Howell Mountain Estate Petite Sirah "THE ARBITER"
Rosehip, salted caramel, blueberry cheesecake, maple icing and fresh blackberry syrup, with hints of dusted cinnamon and ginger. A decadent, full entry of blackberry juice, blood orange and toffee blends seamlessly to an expansive mid-palate with an impressive lengthy finish of candied citrus and ripe plum.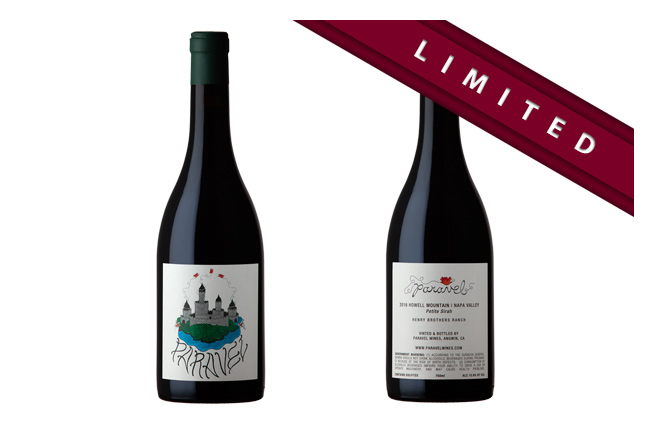 2019 Howell Mountain Henry Brothers Ranch Petite Sirah
Raspberry and blackberry crumble, homemade vanilla bean ice cream, garden rose and toasted almond with hints of earl grey and cumin. Crushed velvet entry of strawberry and spice, black pepper mid-palate with a cocoa, mocha, and a toffee and graham cracker finish.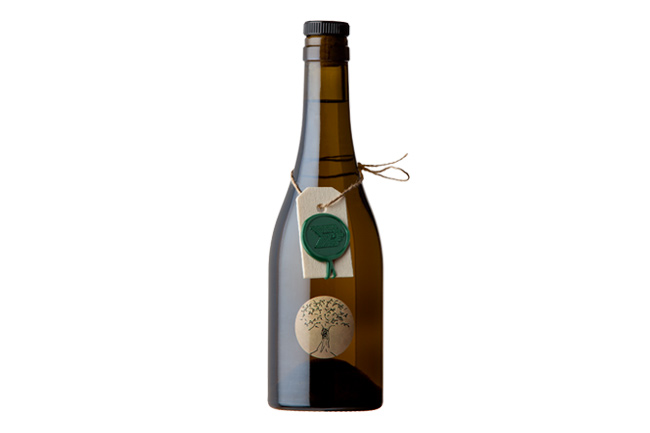 2019 Diamond Mountain Extra Virgin Olive Oil, "ParavOIL"
Rich, silky body with peppercorn and sweet grassy notes.
2019 Spring Mountain Extra Virgin Olive Oil, "ParavOIL"
Fruit on the nose, spicy on the entry and excellent bitterness on the finish.