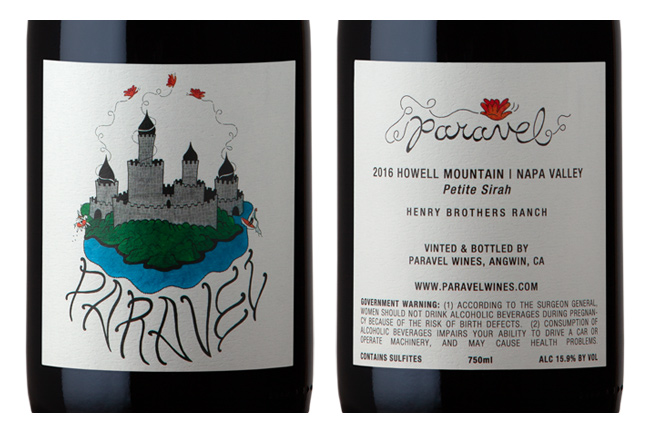 2016 Howell Mountain Henry Brothers Ranch Petite Sirah
Grated nutmeg, resinous fresh cracked black pepper, and sweet unctuous black raspberry and blackberry juice embrace the senses with hints of fresh plum, cassis, and milk chocolate. A silky, luxurious entry leads in to a thick mid-palate, laced with sensuous black fruit and sumptuous fresh vanilla bean crème brûlée.
6 bottle limit per household, please.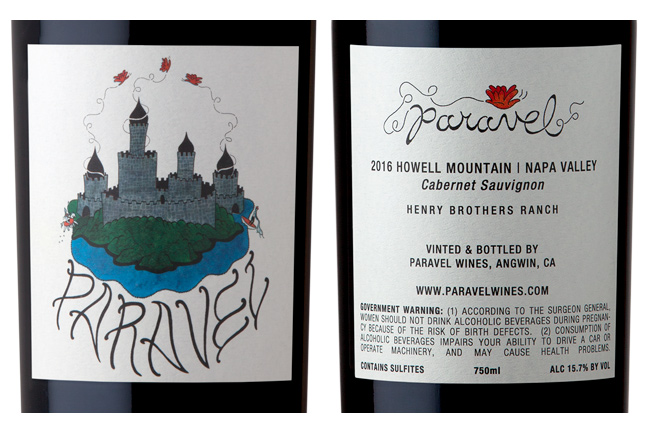 2016 Howell Mountain Henry Brothers Ranch Cabernet Sauvignon
Juicy black cherry, espresso bean, toffee, and sweet nutmeg with notes of dusty cedar and cocoa powder. An explosion of unfettering black fruit promenades to full cream mid-palate. Layers of dark chocolate and silky ganache continue through a rich finish that can't stop, won't stop.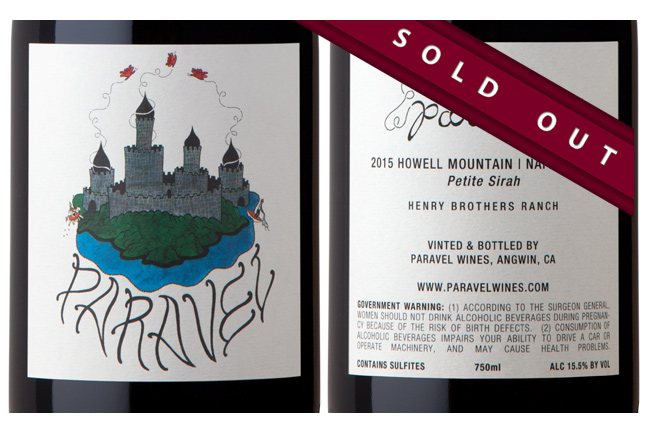 2015 Howell Mountain Henry Brothers Ranch Petite Sirah
Cracked black pepper, vanilla cream and cinnamon stick over blackberry cobbler. An ultra-smooth entry glides into a hedonistic mid-palate. The succulent texture, with hints of clove, nutmeg and Earl Grey tea, expands as ripe black fruit ripples across the palate. Only 47 cases of this wine were produced, and will sell out fast!
6 bottle limit per household, please.
100% Howell Mountain Petite Sirah, Henry Brothers Ranch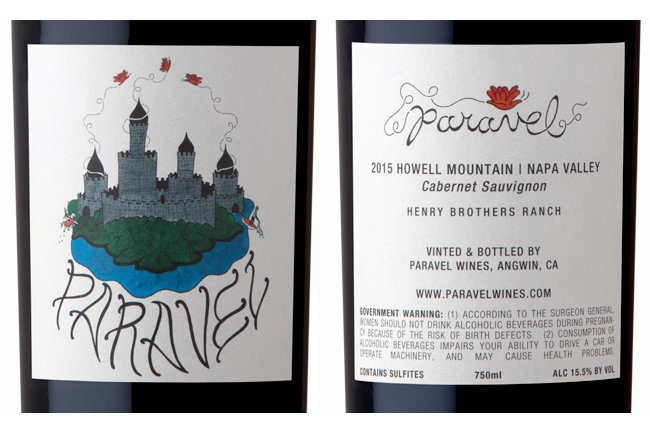 2015 Howell Mountain Henry Brothers Ranch Cabernet Sauvignon
Seductive black cherry, crushed cocoa nib and a smattering of brown sugar and sweet black licorice. Thick and silky on the entry, with a melted milk chocolate and blackberry nectar mid-palate that intensifies to a long, elegant, and structured finish of fig preserve, cherry bark, vanilla bean and a hint of molasses. You've been warned!

100% Howell Mountain Cabernet Sauvignon, Henry Brothers Ranch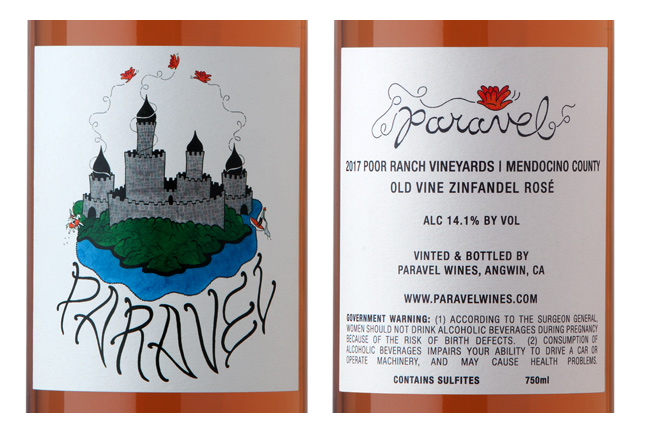 2017 Mendocino Poor Ranch Vineyards Rosé of Old Vine Zinfandel
Finding this vineyard was like discovering buried treasure, and this is the first of many vintages Paravel hopes to harvest there. The eye-catching rose gold color entices with aromas of white peach, blood orange, and a basket of ripe nectarines with hints of crushed hazelnut. A soft and balanced entry with lively, fresh squeezed tangerine juice leads to a seductive, integrated mid-palate. This shape-shifting wine finishes with creme fraiche and frothy Orange Julius.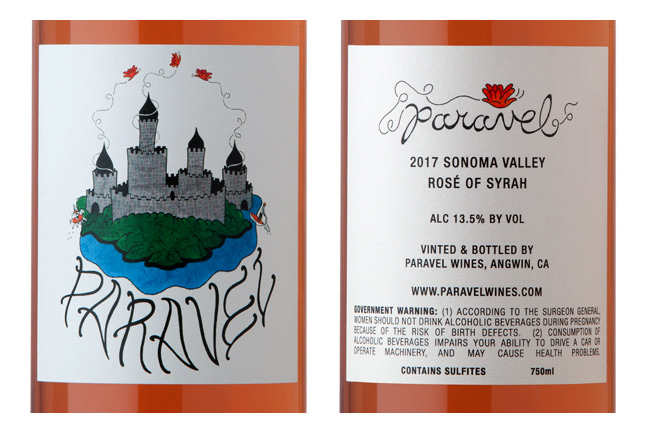 2017 Sonoma Valley Rosé of Syrah
Your new BBQ BFF. Strawberries and cream, garden roses, fresh limes and watermelon candy. Silky entry with quince and stone fruit minerality. Beautiful length with a nectarine tang finish. This layered gem will accompany smoked meats and vegetables, or a porch and a sunset.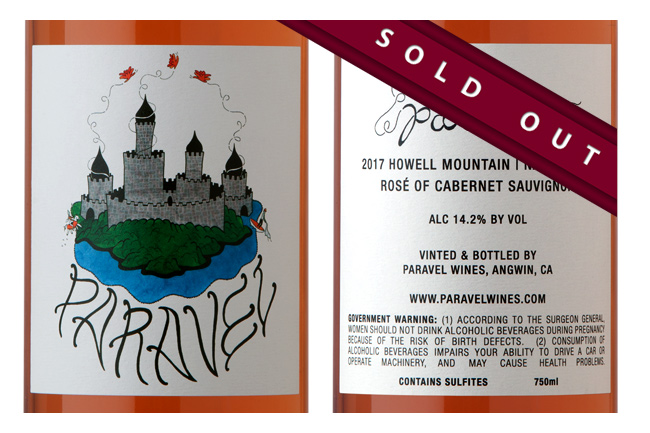 2017 Howell Mountain Rosé of Cabernet Sauvignon
The Howell Mountain rosé project is back at it! Saltwater taffy, Bazooka bubblegum, fresh pear, fruit cocktail to greet, with a refreshing entry of marmalade and candied grapefruit rind. Bright acidity with beautiful structure and body envelops the taste buds for this captivating classic rosé.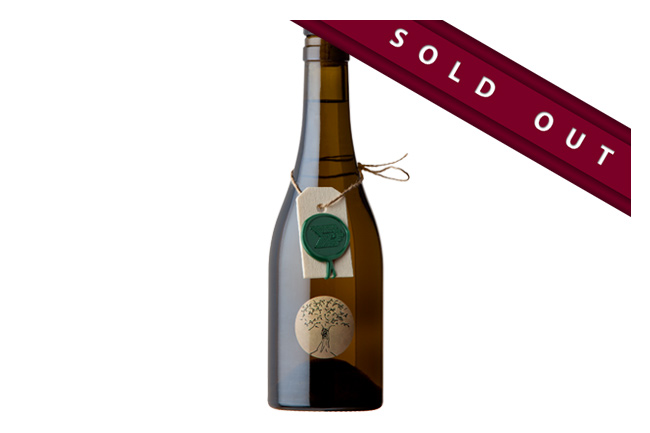 2017 Howell Mountain Extra Virgin Olive Oil, "ParavOIL"
Grapes aren't the only things we harvest around here. We were able to pick olives from two Howell Mountain properties this year and mill them for the purest oil we have ever made. White pepper and a buttery finish, nearly impossible to stop consuming!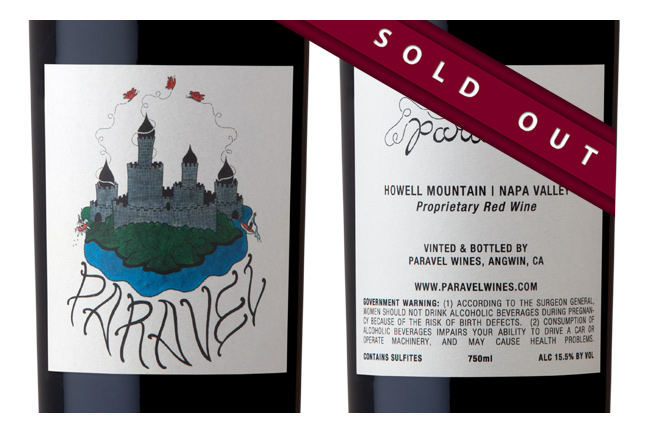 Howell Mountain Proprietary Red Wine
Every now and then we are able to pull together a blend from wines through the vintages for our loyal customers. This one is awesome. Ripe plum, cherry cordial with hints of Cocoa powder, snickerdoodle and a kick of pepper. Silky smooth milk chocolate entry with a rich mid-palate and lengthy boysenberry preserve finish. The fun of opening up Paravel without the guilt!